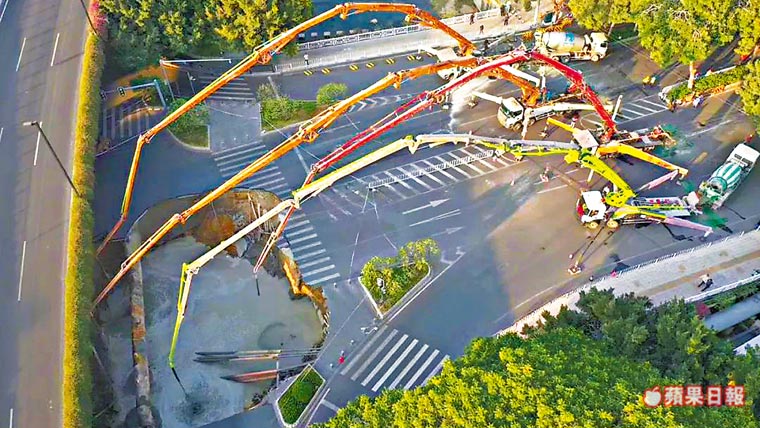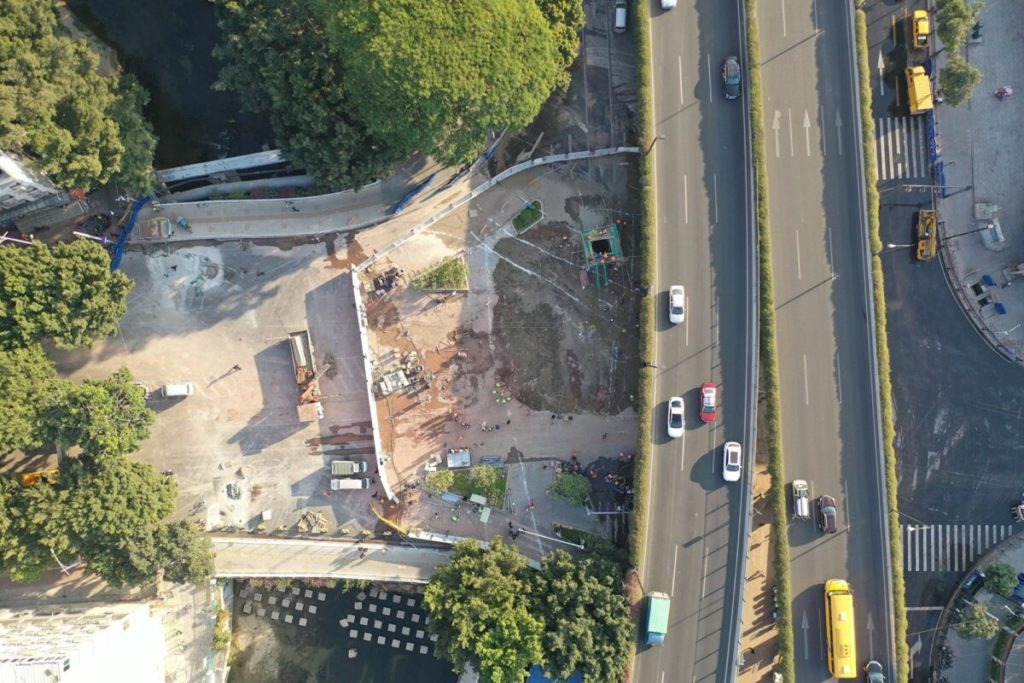 Three people fell into a giant sinkhole in China's Guangzhou City when the road suddenly collapsed on Dec. 1. When local authorities arrived three hours later, instead of trying to rescue the victims, they had the holes immediately filled with mud concrete, showing total disregard for those trapped underneath who may have still been alive.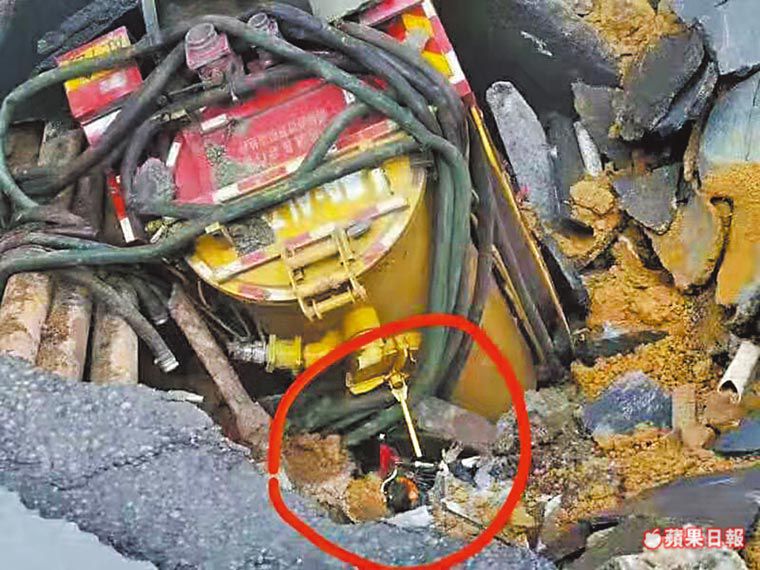 According to pictures provided by family members, when the vehicle just fell into the hole, the body collapsed and a man's head was still visible below. There was still a voice at the scene. I did not expect that the authorities had no intention to rescue and directly backfilled the cement.
The collapse occurred around 9:30 a.m. in downtown Guangzhou, Guangdong Province, near a construction site along metro line 11 in the city's Tianhe District.
As reported by the English edition of China Daily, a street-cleaning truck and a scooter plunged into the huge sinkhole, which was measured at approximately 38 meters deep. It was believed that there were two people inside the truck and one on the scooter. The two victims in the truck were identified as 51-year-old Shi Yi and his son Shi Kewei, 26.
The elder Shi, originally from Hunan Province, has been working in Guangzhou for more than ten years. His son joined him from their Hunan hometown to work with him only a few years ago.
Shi Kewei's wife had given birth to a baby girl one month before.
According to a picture provided by a witness, shortly after the two vehicles fell in the hole, one person's head was visible near ground level while his body was trapped underneath. The witness described how the sinkhole expanded quickly, dropping the victims further down.
Around 3:30 p.m., Guangzhou Metro announced on its official Weibo account, a Twitter-like social media platform, that in order to prevent further erosion of the road, authorities "are now filling the cracks" and emphasized it was a "partial" filling.
However, Kewei's wife, Yu Ni, wrote on social media WeChat: "It was around 11 a.m. that I was told my husband and my father-in-law were involved in the accident. I rushed to the site immediately. Government staff forbade me from approaching the area and kept me waiting," Yu wrote. "They did not take any measures to rescue the victims, and started filling the sinkhole area with mud concrete shortly after 12 noon. Our last hope was wiped out!"
"We urged them to stop pouring the mud and try to pull out the three people first. Police blocked all of us and someone was injured in the scuffle. As a fragile woman, I couldn't break through their blockage. We were then all taken to a hotel, and put under house arrest."
A video taken at the site showed that police taped off the area and dozens of policemen stood three rows deep in front of the tape to prevent people from approaching the site. A group of people held up a 15-foot long hand-made banner that said: "How can you let people die! How can you regard human lives as worthless grass!" They shouted, "(The victims) are our fellow-townsmen. Help save them!"
譴責中共草菅人命:大家好,我是石科伟的老婆喻妮。
2019年12月1号上午9点半,目前我爸爸石宜跟我老公在广州大道中与禺东西路路口发生地面坍塌生死未卜。
我知道消息是上午11点多,我就立刻赶来现场,政府部门就一直让我等,不给我看现场,不采用救援措施,到中午12点多就直接在那里一味的回填: pic.twitter.com/pA9zxNt8kD

— 陈光诚 Guangcheng Chen (@iguangcheng) December 3, 2019
Yu pleaded for all those who saw her WeChat message to help her inform others that local authorities made no attempt to rescue the victims, and started pouring the mud around 12 noon until the hole was completely filled, surely killing any of the victims who were still alive.
Yu said she felt very sad for her one-month old daughter who lost her father and grandpa at such a young age.
Before Yu's WeChat message made it online, news reports from various Chinese media made no mention of the sinkhole being filled. However, a couple of news photos confirmed Yu's statement that the entire sinkhole was filled in. One of the photos, showed several mud concrete trucks filling in the hole. In another photo obtained by the Chinese-language Epoch Times, the original hole was shown to have been completely filled.
Aufrufe: 12328