Police try to silence parents seeking their missing children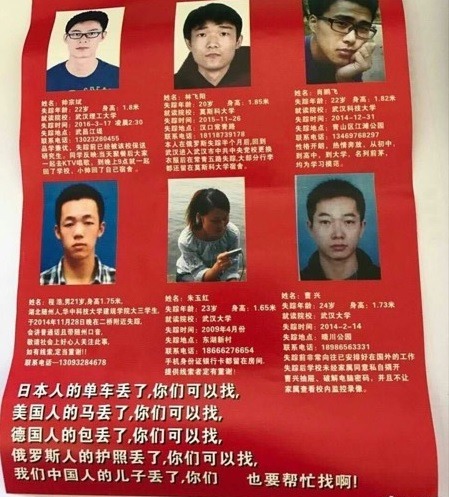 A parent's worst fear is hearing that something bad has happened to their child.
Even more terrifying is when the police refuse to help.
In Wuhan City in central China, more than 30 young university students have gone missing, but the Chinese authorities have gone out of their way to prevent any information about their disappearance from being made public.
A Chinese journalist surnamed Wang was detained by Wuhan police for 10 days after he published an online story about the missing students. The original article has been deleted.
The story gave detailed information on 32 university students who have gone missing since 2011, including name, age, height, and where they were last seen.
The state mouthpiece Xinhua published an article claiming that the reports of missing people were false rumors.
The Epoch Times has contacted and spoke to several parents of the missing students, who said the information in the detained Chinese journalist's article was accurate.
They also described extreme reluctance by the local authorities to file missing persons cases for their children.
Lin Shaoqing explained how he began searching for his son, Lin Feiyang. After Lin lost contact with his son, Lin traveled to Moscow, where his son was attending college, in hopes of finding clues. Local authorities were able to confirm that his son boarded a plane to Wuhan and arrived on Nov. 26, 2015.
The elder Lin then returned to Wuhan, learning from a cab driver that his son took his car to the Wuhan Party School (an academy for training party officials). The father requested surveillance video, which showed his son leaving the premises. That was where he was last seen.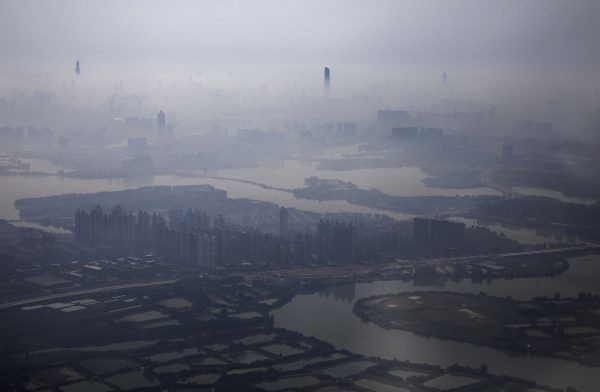 Lin said despite his pleas, local police told him because there were no reports that his son was harmed in any way, and they could not begin an investigation.
Mr. Yang, father of Yang Xin, who went missing in 2015 at the age of 14, said police ignored his tip when he noticed that his son's QQ instant messaging account had been logged on, and asked police to find the IP address.
Ms. Zhou, mother of Cao Xing, a 24 year-old student who went missing in February 2014, said she is in regular contact with about 20 other parents whose children are missing. They often share leads with each other.
Police have warned some family members not to speak with the media, according to a report by Radio Free Asia.
The authorities' silencing of information and refusal to investigate have the parents worried that something unsavory has happened to their children.
All three parents expressed to The Epoch Times their fear that their children may have been victims of organ harvesting, given that they are young and in good health. But without the means to investigate on their own, they are only left guessing.
"I've gone from city to city searching for over two years," Mr. Yang said. "I've tried every which way to find him. Now I don't even know if he's dead or alive."
Additional reporting by Annie Wu and New Tang Dynasty Television. Translation by Annie Wu
Source: https://www.theepochtimes.com/dozens-of-youth-in-wuhan-china-disappear-without-a-trace_2325280.html
点击数:28517